**** BizWare Magic's Recommended Internet Marketing Forums!
The Internet's Best Marketing Forums
Marketing Forums are great places to learn the 'in's and out's' of online marketing. There are a great resource all marketers should take full advantage of. Most will let you place your resource tag or link to your site. This can be a fantastic source of free targeted traffic.

Listed below are some highly rated Internet Marketing Forums:
Anthony Blake's Entrepreneurial Success Forum *Top Dog! This is one of the most popular boards for discussing Internet Marketing. Expert advice and guidance for online marketers. Great for product development and discussion.

Please bookmark with social media, your votes are noticed and greatly appreciated: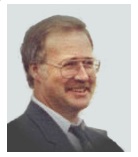 My name is Titus Hoskins and I am an artist, writer and webmaster. I am also a former art teacher who has been a full-time Online Professional Marketer for the last 10 years.

Bizwaremagic.com is my main website, but I have many more. You can follow me on Twitter, Linkedin and Google+.


Please feel free to contact us.

contact@bizwaremagic.com