WARNING: Don't Try Any Other Website Promotion Tool Until You Read This First...

...Displaying Your Company's Logo, Sales Message And Contact
Information On Thousands of Desktops Around The World?"
If You Answered "Yes" To The Above Question
Then Keep reading To Discover One of the
Best Promotional Tools In the World...

                                                                                      Dear Friend, 
                                   .....................
                                   From the Desktop                         Are you tired of wasting your hard earned money
                                   of Titus Hoskins                           on website promotions that don't work? 
                                                              
                                   .....................                         Are you fed up with throwing good money after bad,                                      
                                                                                      without seeing any measurable results?

                                                                                      Are you frustrated with costly company promotions that 
                                                                                      seem to go nowhere - fast? 

                                                                                      If you're nodding your head! Then this sales letter was
                                                                                      written especially for you.
                                                                                           
                                                     
                                                                                     If you hate these kinds of sales letters - leave now - but you and 
                                                                                     your company will miss out on one the simplest and easiest
                                                                                     ways to promote your company, capture leads and make sales.
                                                                                  
                                                                                     I am trying to sell you more of an Idea than a Product.
                                                                                     A way of promoting your site or business that you may not
                                                                                     have considered. It's a concept who's time has come
                                                                                     and it's a promotional idea you and your company should be
                                                                                     made aware of before your  'COMPETITION' starts using it!


                                                                                     

It's a promotional tool every company should be taking advantage of...




                                                                                            
                                                                                     My name is Titus Hoskins and I would like to introduce you
                                                                                     to a great product that can do all of the above and more.
                                                                                     It's the DATEwise Desktop eCalendar - an unique desktop
                                                                                     application. It's a daily planner, calendar and a simple, 
                                                                                     yet powerful promotional vehicle or tool any company
                                                                                     can use to brand, promote and sell their products or services.

                                                                                     

                                                                                     "WOW! I Want One of Those!"


                                                                                      This was my initial reaction upon first seeing the DATEwise
                                                                                      Calendar. I received the link from Tony Walton, he's
                                                                                      the guy behind DOWN TO EARTH SOFTWARE - the                              
                                                                                      Canadian company that produces  DATEwise. Tony  
                                                                                      had contacted me about promoting his eCalendar line of 
                                                                                      Products and I jumped at the chance. Mainly because...


                                                                                      

 Great products sell themselves. Great ideas don't need hype.




                                                                                       The DATEwise eCalendar is simply a great idea!

                                                                                       It builds and expands on an old and solid tradition of the 
                                                                                       'promotional calendar' businesses have been using
                                                                                       for centuries. A simple and effective way of promoting
                                                                                       your company or business that actually brings 
                                                                                       results.

                                                                                       If you check around your home at this very moment - chances 
                                                                                       are there's a promotional calendar from your favorite
                                                                                       store or business.  Now, take a look at the calendar,
                                                                                       what's the first thing you notice after you see the
                                                                                       nicely viewed landscape, cute pet or pin-up person?
                                                                                     
                                                                                       

 The Company's Name and Phone Number 

 

                                                                                       Along with the address and maybe a slogan or two.

                                                                                       Companies have been using CALENDARS for years and 
                                                                                       years...because they work. They promote your business
                                                                                       and they bring in new clients and they draw back old clients
                                                                                       - time and time again. It's a very cost-effective form 
                                                                                       of advertising. 

                                                                                       It gets the job done!

                                                                                       I can remember, selling advertising for a local paper
                                                                                       back in the dark ages, each year around the Holiday 
                                                                                       Season I had to visit local businesses to see if they
                                                                                       wanted to buy advertising - even the stingiest merchant
                                                                                       would cough up for a Christmas Message or Greeting
                                                                                       to their customers. Similarly, even the most 'Scrooge-like'
                                                                                       business person would fork out money for a calendar 
                                                                                       advertising their business or products.

                                                                                       Most business people are smart, that's how they stay in business!

                                                                                       They know it is money well spent!

                                                                                       They know the value of the old fashion promotional calendar.
                                                                                       Calendars are something we check several times a day,
                                                                                       if you're really on the ball and have a lot going on - maybe
                                                                                       10-20 times a day. Ask yourself - how many times have 
                                                                                       you checked your calendar or planner today? You might be 
                                                                                       surprised at the answer. Well, there are millions, no - Billions 
                                                                                       of people like you. Calendars are something we use regularly - 
                                                                                       day in, day out.  It's a fact of life.

                                                                                       Now ask yourself, what better place to have your business logo,
                                                                                       address, phone number or even your products - displayed
                                                                                       where everyone can see them - daily?




Who Would Benefit From Having A DATEwise eCalendar?

    Here's a Short List of Possibe DATEwise Users:
Companies any company with a product to sell or promote
Sub-agents agents, dealerships, in real estate/auto/insurance
Websites any website on the web
Organizations groups or organizations, educational, governmental
Individuals writers, artists and craft people
Families personalized copies for families, reunions, special events
Countless Others...
Please don't get me wrong, the old fashion paper promotional calendar is still very effective. I search every year for my Norman Rockwell calendar from my local drug store. I am actually looking at it right now as I write this - the name is spelled out in BIG letters but the biggest area is reserved for the phone number. The old fashion promotional calendar is still an effective advertising and branding tool but there's a new kid in town!

A concept whose time has come.

For we are not living in the Nineteenth Century, things have changed. Times have changed. Technology has reared its ugly head and turned everything around. Giving us gadgets, tools, and a means to do business like it has never been done before! Computers Changes Everything. Hate them or love them! Computers have changed almost every facet of our lives - how we live, how we work, how we communicate, how we even date for heaven's sake! You name it - the computer has probably changed it - no matter what subject or area you wish to bring up. It has changed how we buy stuff, how we live, how we interact with our 'fellow humans' on the planet. There's no denying it - computers play a major role in our daily lives and that role is increasing as you read this. More frightening, it will keep on changing our lives for the foreseeable future. More and more of our lives are spent on the computer. A large percentage of your life and the lives of your children will be spent watching pixels dance across a screen. Sad but true! Then there is a little thing called the Internet! If the computer wasn't bad enough, they had to hook the bloody thing up to the Internet. Now, that really changes everything. It needs repeating... The Internet Really Changes Everything. Throw in the Internet and our lives in the computer age has been drastically altered to the very core. It seems like everything on the planet is filtered through the Internet. Now, here is where the promotional desktop calendar comes in!

You need to get your product, brand, service or website

into this mix. Onto the computer as well as the Internet.

You need to get your message into all this 'computer action and interaction' - you need to get your message squarely placed on the desktop area - where your customers and potential customers can see it - each and every day. Instead of the kitchen wall, your promotional calendar will be located on one of the prime locations in all of computerdom - the little old desktop. Location, Location, Location Large companies like Microsoft and Google, among others - constantly compete for this territory. It's very valuable real estate. It's the 'prime beach front property' of the computer world. This is where DATEwise enters the picture. DATEwise eCalendar is a simple little calendar and planner that sits on your desktop. But don't let the simplicity fool you - this calendar and planner is loaded with features your patrons will love.

it's a Desktop eCalendar

it's a daily, weekly, or monthly planner

it's a Perpetual Calendar - it will last a lifetime

it's a computer software program with plenty of storage

it's a Great Promotional Vehicle for your company or website When I was contacted by Tony Walton From DOWN TO EARTH SOFTWARE, I jumped at the chance to get my hands on one of these eCalendars for my site. I immediately saw the viral and promotional value of this desktop calendar. Just as a branding 'freebie' to build your list - it's worth the money.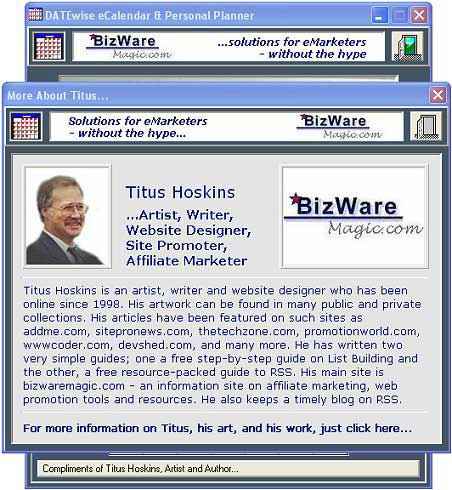 I display my artwork on my DATEwise eCalendar because a desktop calendar like DATEwise is the perfect vehicle for my art - displaying it on desktops around the world. This is a great way to not only promote my art but also my website on marketing. The main reason I entered the Internet Marketing game was to promote my artwork.

Do Your Homework!

Just use alexa.com to view my site's stats. Or just Google my name 'Titus Hoskins' and you will see I have over 19,000 listings. Mainly through viral marketing techniques like ebooks and software programs like this eCalendar, plus article marketing... having my marketing articles displayed on sites like addme.com, sitepronews, thetechzone.com, among many others. If you search for 'free desktop calendar' in MSN, Yahoo and Google - My DATEwise site should be on the first page SERPs. This is just One way I am using DATEwise to promote my website, people download the desktop application and I have live links to my site along with my promotional material for myself and my website.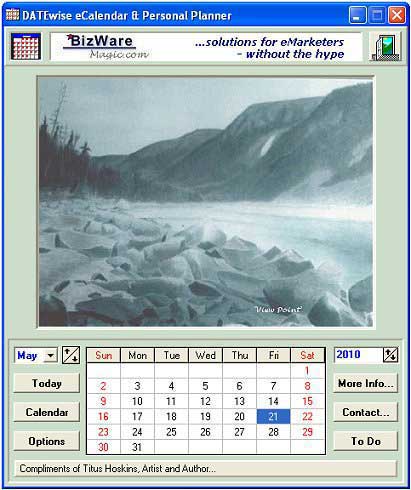 If you want to examine a DATEwise Calendar first-hand, click the link below and you will be taken to the Download Page for my desktop calendar. Take a look around at this page - if you purchase a DATEwise eCalendar you will also get a similar Professionally Designed Webpage for your calendar. Here's that link: Free Desktop Calendar. My main interest in DATEwise stems from its enormous marketing potential. It is a great branding tool - you have to get your company's name, logo, message out to potential clients. You have to harvest the 'goodwill' of a vehicle like DATEwise. It's a complimentary gift that keeps on giving - for years and years. Don't underestimate the power of a simple branding tool like the DATEwise eCalendar - it can pay BIG Dividends down the road...

Email still works, but a lot less than it used to!

Another major selling point of the DATEwise eCalendar concerns email. Those marketers who have been around for a while, can back me up on this, email used to be a great marketing tool. Build a good responsive list of contacts and and you had a good source of income. Email is still effective, but it's getting harder and harder to get your message thru to your legitimate subscribers. Email has become a major headache for marketers. Actually, a big pain in the derriere would be the right expression. You know what I mean. Email is becoming less and less effective. Spam filters, ISP filters, and people are just sick of all this Spam and it's turning many off from email. People are blocking your email and those who do manage to receive it has to deal with all this Spam and your legit emails get lost in the debris.

Direct-to-Desktop Solution!

DATEwise gives you a direct connection with your subscribers. On their desktops. Display your newsletter or ezine directly on your subscriber's desktop. One version of a DATEwise eCalendar uses a simple scrolling screen that switches on and can display your newsletter, headlines, live links to your site. Users just click these live links on their desktop calendar and VOILA - they're reading your newsletter or sales message. Direct and Simple. But it gets the job done. No Spam filters. No ISP filters. No lost emails. Get your messages to your subscribers. Effective, simple and direct. Promote your products and website. Brand your company or website. Market your services, product or website right on desktops of potential customers. Companies Already Using DATEwise Lets look at some of the Businesses and Companies that are already using DATEwise: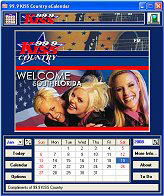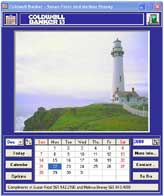 The DATEwise eCalendar is Ideal for sub-agents of real estate agencies, insurance companies, large organizations with individual sales people or managers. For example, the DATEwise eCalendar is already in use by Royal LePage, a Real Estate company which has over 65 agents using a personalized DATEwise eCalendar in their marketing. Check out their DATEwise Page here: http://www.royallepagecalendar.com.


How Would a DATEwise eCalendar Benefit Your Company?

    Here's a Short List of DATEwise Uses:
Complimentary Gifts create goodwill, reward loyal customers
Branding Tool excellent for branding your company's name, logo, message
Advertising Vehicle perfect for advertising featured products or services
Promotional Material promote your business or company
Business Card personalized business cards for your agents or company
Lead Capture gather targeted leads for your business or website
Viral Marketing harness the power of viral marketing
Many More...
Ideal Complimentary Gift! My insurance company always sends out a small token or gift each year (usually just before they jack up my premiums!) fridge magnets, small plaques, key chains, etc. I would have really appreciated receiving a valuable and useful product like the DATEwise Computer Calendar. Promote your business, website or product. DATEwise is your eCalendar. DATEwise is your Company's eCalendar. Design it the way you want it. The way that best suits your company or business. You may even have your scrolling links to your company's newsletter and communications. Special deals can be arranged for your company if you have sub-agents or independent sales staff who want a personal calendar to give to their clients or potential clients. Your Company's Patrons Will Love DATEwise! Your customers and clients will really appreciate your DATEwise eCalendar. Here's a small sampling of some DATEwise users:

    Here's what people are saying about the DATEwise eCalendar:  
  From a happy DATEwise user since 1997: (received June 1, 2004) 

   "I have been using your eCalendar for several 
   years and really have come to depend on it... 
   (Dale explains that his computer crashed and he 
   lost the program; we sent him a new copy) 
   ...Got it...and it looks and works great. 

   Thanks so much for the quick response and the 
   use of the new version. I don't know what 
   I would have done without this great product. 
   By the way, I have told several people about 
   it and they are of the same opinion...a great tool."

   - Dale Turnspeed
   ...........................................

  From an older DATEwise user:  

  "I appreciate you making the Calendar available to me. 
  I've downloaded it and have loaded all my dates already. 
  I love it and so does my wife. As you get older the 
  reminders it provides are very valuable to us.
  Don't know what I would do without it! 

  I particularly like the automatic reminders 
  such as when the taxes are due.

  Again -- thank you very much."

  - Len Solomon
  ..........................................

  From an independent software reviewer:

  "I finally had a chance to review your product 
  and I am honestly QUITE IMPRESSED with your 
  calendar.  It is not only visually appealing, 
  accommodating and user friendly, but quite 
  effective in that it can serve as a great 
  tracking device. A super way to be organized! 
  I think you are onto something big."

  - Kate Power
  ..........................................

  From a Royal LePage Sales Representative 
  thinking about having his own eCalendar made:

  "It's a no-brainer... at that price one time, 
  unlimited quantity, of course I want it."

  - Bob Blake, Team Realty, Carling Ave. 
  Office, Ottawa - www.MaryBob.com 


Virtual Business Card!

Think of it as a 'virtual business card' that sits on your client's desktop computer. Many agents or companies don't want or require an extensive present on the Web - having a simple product like DATEwise puts you in the 'Internet Arena' and gives you a 'Web Presence'. Rightly or wrongly, many customers now expect all companies/businesses to be on the Internet. Call it Internet Snobbery if you want or ignore it - but it does exist in the new computer age and it will affect how people 'view' the professionalism of your company or business. Like Putting Your Business Card In Front of 1000's Each Day! Get one step up on your competition by Using DATEwise as your Internet CALLING CARD. Include the URL on business cards, company products and promotions, you can even put this Download File on a CD or DVD and pass them around. It is also small enough to be placed in all your emails. To read more on the 'Promotional Power' of your DATEwise eCalendar - click here: Promotional Calendar Have you heard enough? Are you convinced a DATEwise eCalendar would make a Great Promotional Vehicle for your company or website? How Much Does It Cost? Compared to the traditional promotional calendars companies pay for each year (at a cost of up to $1.00 per unit) - the DATEwise eCalendar is downright cheap! Keep in mind this is a One Time Investment and will last for years to come. Ok. Ok. How much Is this going to cost me or my company? There are Three Pricing Packages: The price of a fully customized, branded version of DATEwise starts at $299 with our stock pictures; add your own pictures, $399; add sound and video, $499. This is a one-time fee, you own it; you can distribute as many copies as you want for as long as you like - the DATEwise eCalendar never expires. The price includes your custom designed eCalendar that matches the "look and feel" of your site - similar graphics, font, and colors. A Professionally designed download web page that also matches your site. Web hosting for one year with unlimited Downloads, and you also become an affiliate DATEwise dealer, earning 50% of sales made thru your website. This lets you 're-sell' the DATEwise Packages through your site. The Fridge Magnet Is Dead - Long Live the Computer Desktop! Contact Down To Earth Software Inc. for further information on ordering your DATEwise eCalendar for your company or website. Please keep in mind, these Calendars are custom designed with your Logo, Sales Messages, Contact Information and so on. ...Just contact Down To Earth Software Click Here To Order.

Order Yours Today And Extend The Reach Of Your

Website Right To Your Client's Desktop!

If you're still reading this sales letter, you must be giving some serious thought to purchasing one of these Branded DATEwise eCalendars your business or website. Please keep a few things in mind as you make your final decision: The DATEwise eCalendar is Perpetual - your customized and branded version will be around for years and years - promoting your company or website. Pulling in targeted visitors and sales leads as it advertises your product or service. One time expense and you have a promotional tool you can use for years. You also receive all software upgrades of this program. The Internet is not going anywhere! Companies, agents, sales people must have a Web Presence. Your DATEwise eCalendar can be your simple yet effective Internet calling or business card with your Company's Logo, Message and Live Contact Information. Compared to the old traditional company calendar - the DATEwise eCalendar is a Great Bargain. Used just as a complimentary gift from your company to reward your loyal patrons, it is a very effective marketing move. People will appreciate this quality gift and thank you later! You can use Your DATEwise eCalendar to Extend the Reach of your website or company to all areas of the globe. It's like building thousands of mini-sites or branches of your business on computer desktops all around the world. The DATEwise eCalendar is a cost-effective form of advertising and promotion for your company or website. It's the Perfect Vehicle for placing your Company's Logo, Sales Message and Contact Information directly onto the Desktops of your customers and potential customers. Promoting your business 24/7 - 365 Days of the Year. Don't let this Great Idea pass you by - Order Now! Titus Hoskins Titus Hoskins www.bizwaremagic.com P.S. In case you're a fast thinker- here's that link to order your DATEwise eCalendar again. Click Here P.P.S. For a very limited time, I am offering the use of my art images. Just ask for the 'Hoskins Collection' when you place your order!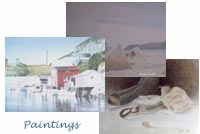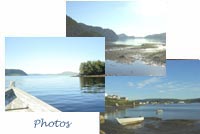 Free Desktop Calendar
Promotional Calendar
www.bizwaremagic.com
© Copyright - 2005 All Rights Reserved.
Earnings Disclaimer
---
We respect your privacy. the DATEwise eCalendar contains no "spyware" whatsoever;
no information is transmitted to or from the program, nor is a "cookie" placed on your system.
.............................................................................................................

A note from DTES Inc., producers of the DATEwise eCalendar & Personal Planner:
Downloading material from our site is perfectly safe.
We have been delivering our products by this method since 1996.
However, if security is still a concern, you may contact us by clicking here.